For those who do not recognize... this logo is for the new Guns N' Roses.
And we totally saw them last night at ye Olde Qwest Centre (now known as century something...)!!!
I won tickets at my amazing job and that's not all... they were SUITE BOX TICKETS. This was the surprise I was keeping to myself
yesterday
!!!
I didn't tell Shawn we were going until we drove past the marquee at aforementioned Centre and he saw the logo with the advertised show.
"We're going to this?!" he asked.
"YUUUP," I was finally allowed to be excited now that he knew!!!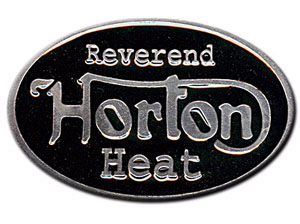 Better still, Reverend Horton Heat opened and played for over an hour!!! If you have played guitar hero you've probably heard "Psychobilly Freakout."
That was better for Shawn than the headliner, who if you don't know, only has Axl as the remaining original bandmember. It was a great show, we had a FABULOUS time for free and didn't mind the late-starting show one bit. We did leave 4 songs from the end after
November Rain
but apparently from the reviews today in the Omaha World Herald a lot more people missed a lot more songs. It was after 1 when the concert finally ended.
My least favorite thing, to be a negative Nancy (no offense to Nancies out there; y'all can make fun of my B- blood type if you want) but they have replaced Slash with a baby poseur version of himself. The boy needs to take that hat off his head, cigarette out of his mouth and practice not playing sour notes here and there because he's too focused on the camera and babes in front of him to pay attention to the neck of his guitar. DURRRR.
Axl sang pretty well despite some falsely harsh reviews and he bopped around doing a classic 1-leg hoedown jig from time to time. It was a show filled with some talented musicians for sure.